Worker Support
RICH FACILITIES TO COMFORTABLY SUPPORT EMPLOYEES AT WORK
In order to make office workers feel comfortable and safe, there are a variety of restaurants to enjoy eating lunch and dinner, as well as many shops to suit all your employees' various needs, right near the office. Furthermore, there are also medical facilities and childcare facilities to help support health. Medical and childcare services are bilingual. An environment to fulfill a working life is ensured.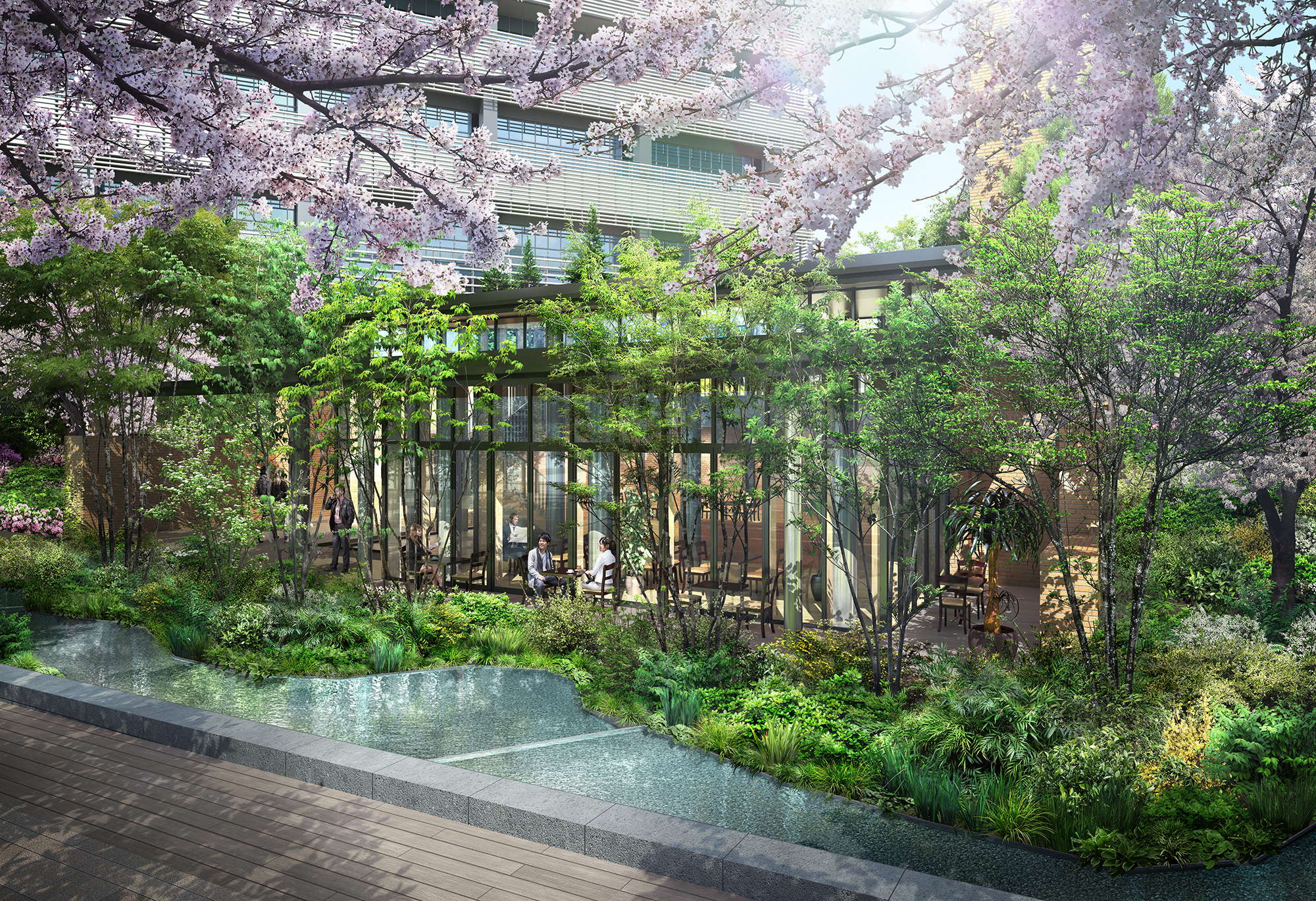 1F restaurant floor(image)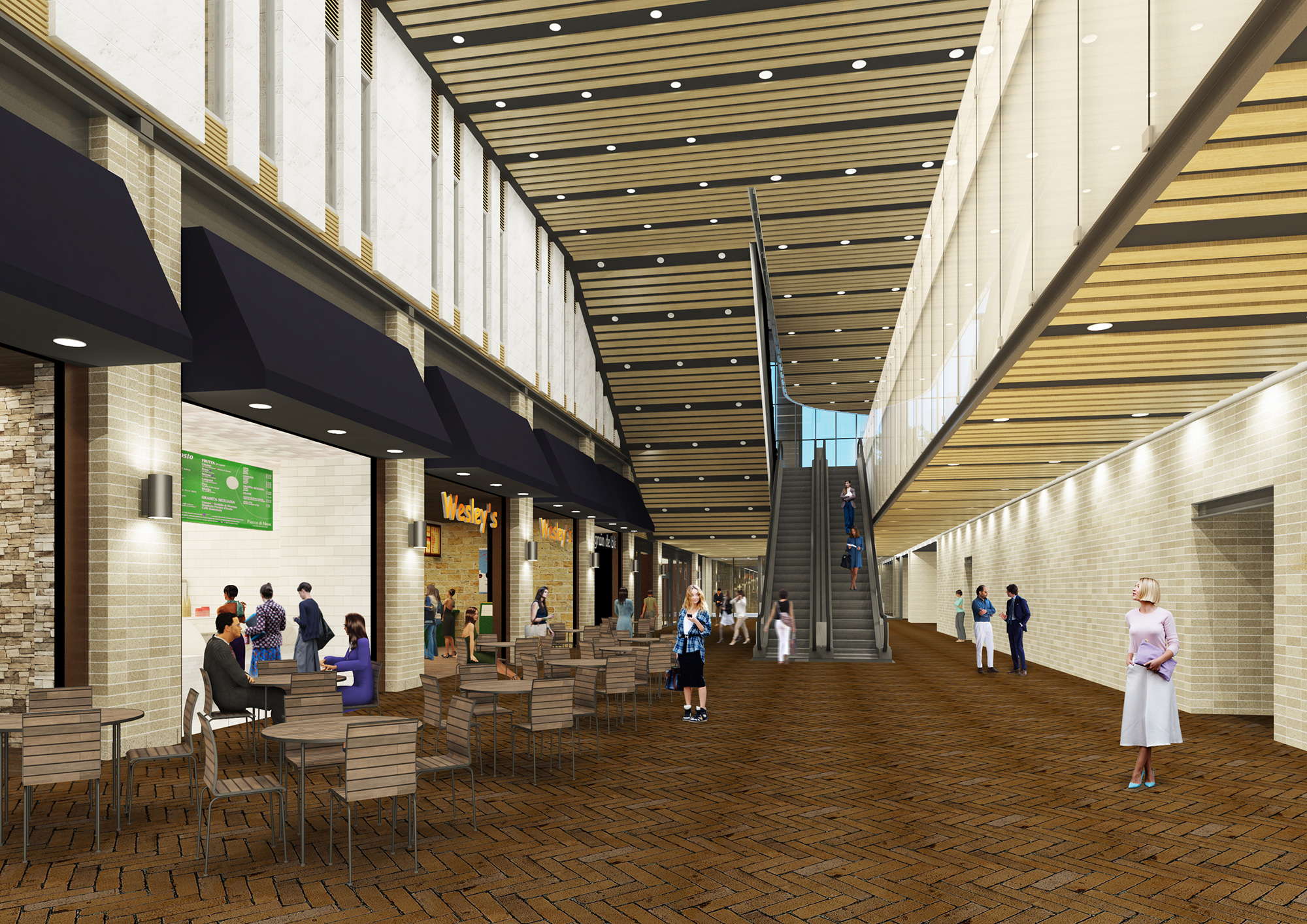 B1 restaurant floor(image)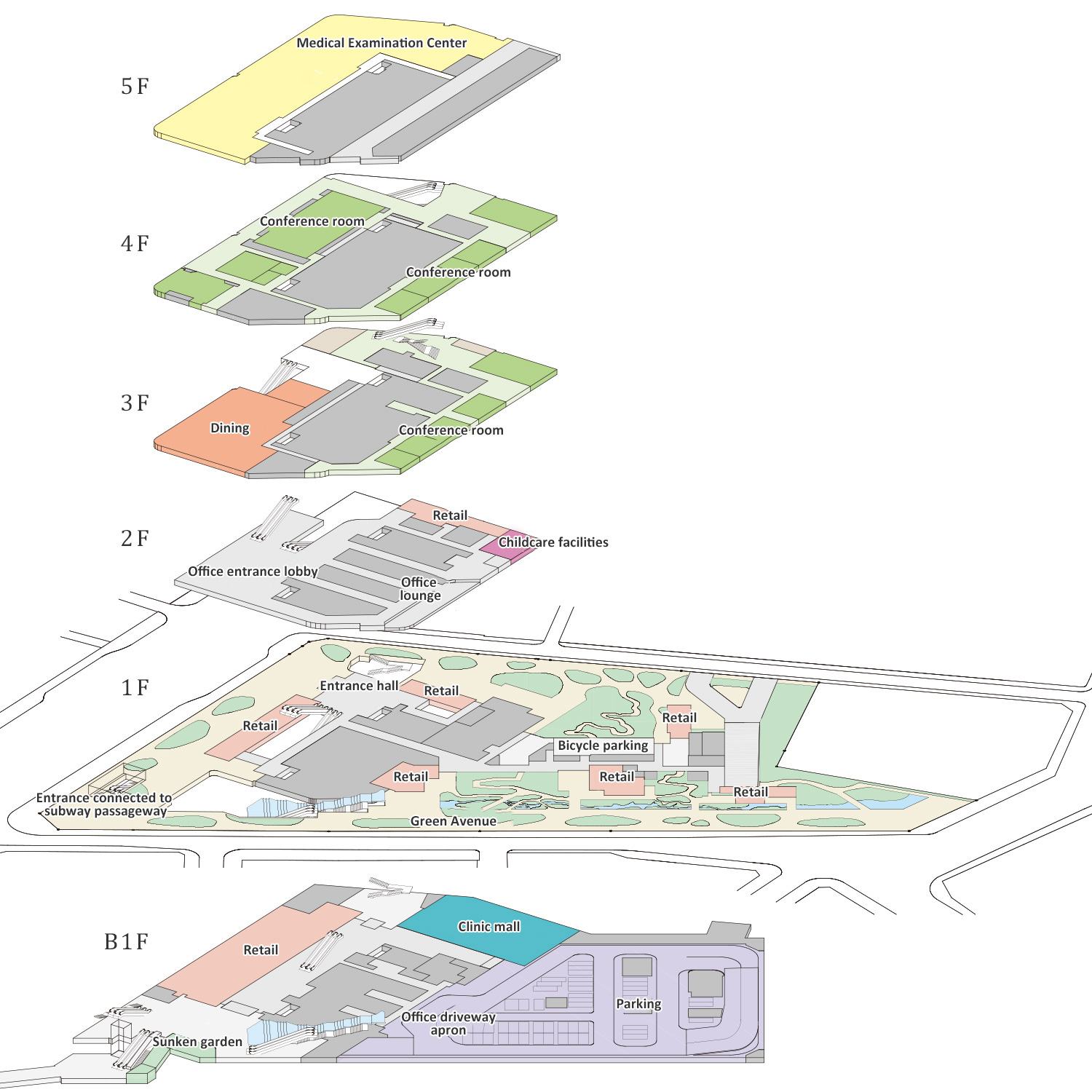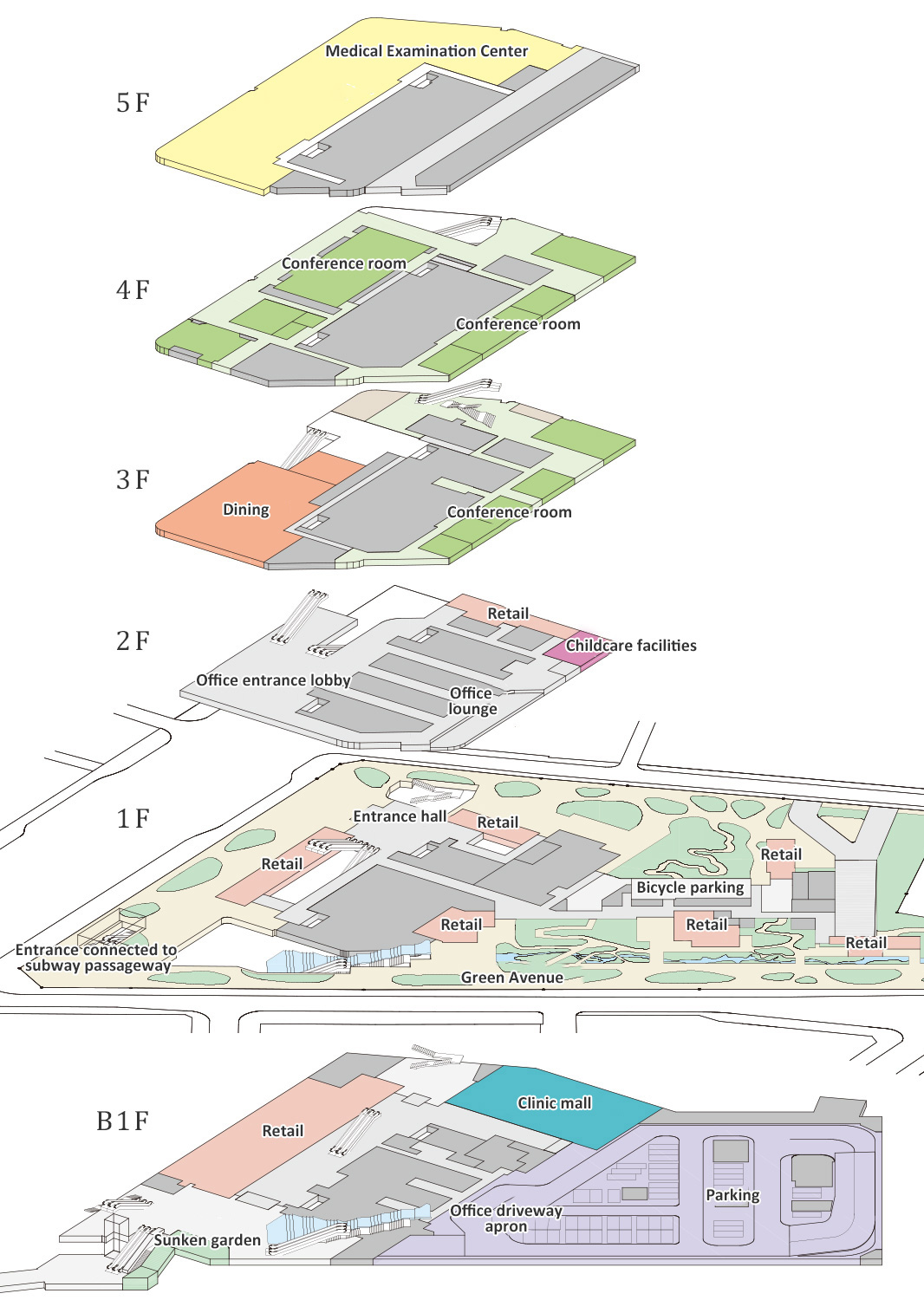 5F
Medical Examination Center

*Photo is an image only.

Medical Examination Center provides total support for health management(5th floor)

Bilingual staff provide not only sickness prevention, but also daily health consultations. An essential facility for long-term health management.

Toranomon Hospital website

B1F
Clinic Mall

*Photo is an image only.

Clinic mall that provides peace of mind when you need it most (B1 floor)

Cooperation among various medical specialists realizes smooth support. On-site bilingual staff also available.

2F
Childcare facilities

*Photo is an image only.

Childcare facilities
with bilingual staff (2nd floor)

Facilities are available to support office workers raising children, providing a sense of ease that your children are safe in the same building.
CONFERENCE ROOMS TO DIVERSELY EXPAND BUSINESS POTENTIAL
The 3rd and 4th floors have international-level conference facilities with special on-site staff to serves as venues for various business correspondences such as shareholder meetings, company information sessions, reception parties, etc. and inviting important business partners.
Lecture-style set-up in the 4th floor main hall(image)

Party usage in the 4F Main Hall (image)